Receiving 2019 Awards For Our Commitment
February 25th, before the current social distancing laws were implemented, the Southern Maine Retirement Services team were recognized by the Top Producer Awards for 2019. Presented by Anthem, these awards recognized Southern Maine Retirement Services team's passion for fitting their clients with the most beneficial plans.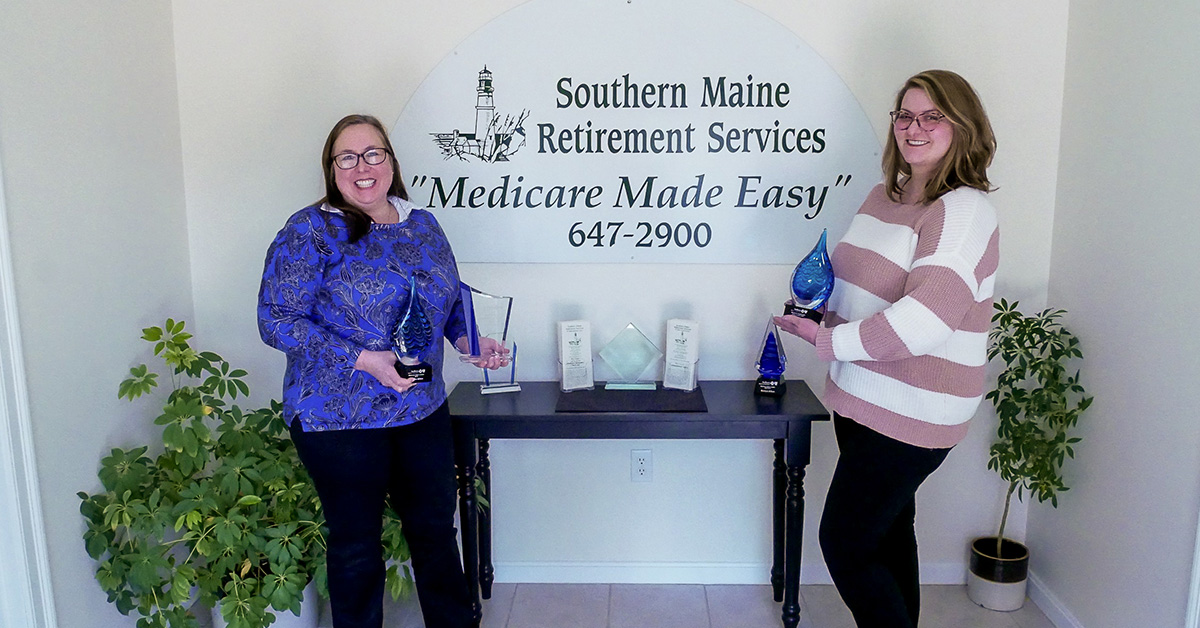 Owner, Sonya Allen, was awarded the Medicare Sales Leader of 2019 for her work connecting clients with the plan that fits them best throughout 2019. She was also recognized as the Medicare Supplement Sales Leader for the annual enrollment period for the incoming 2020 calendar year. And Brittany Rand received the Medicare Supplement Leader 2019 award for her work throughout the year as well!
Thank You To Our Clients
Without our clients, none of these awards would be possible, so we wanted to extend a big thank you for your continued support and partnering to find you the best Medicare plan to fit your unique situation.
If you have considered your options with Medicare and want assistance navigating the many plans out there, please feel free to call us and we will be happy to work with you